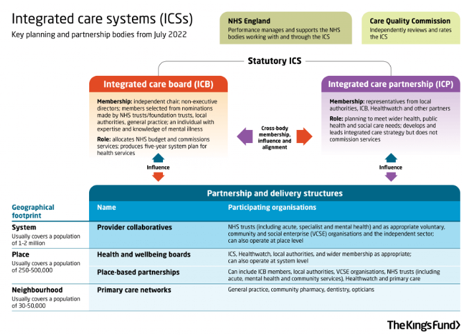 ICSs have been "born in a storm" of economic and political instability
Integrated Care Systems now exist in law. But what does that mean for drug and alcohol treatment and recovery services, the public health commissioners in local government who fund them or the people who they support?
Is this just another health reform that won't have much impact on us?
Can charity providers thrive in the new environment?
How are ICS reforms actually unfolding at the local level?
In a webinar chaired by our Director Oliver Standing, an expert panel shared its thoughts, reflections and debate on this fascinating topic:
Drug and alcohol treatment funding for 24/25 has been announced in sufficient time for planning next year's services. However we are concerned that some areas
Read our submission The Advisory Council on the Misuse of Drugs (ACMD) has issued a call for evidence around drug use in ethnic minority groups.
Read the report "The government will only achieve value for money if it builds on the initial momentum of the new strategy and develops a