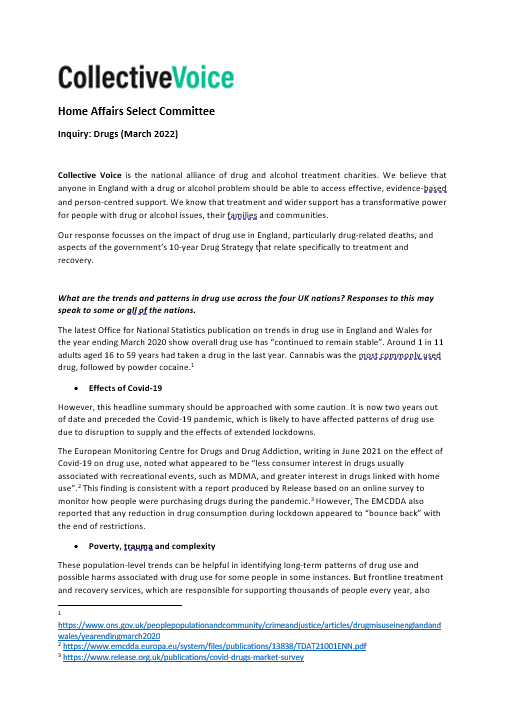 In March 2022, the Home Affairs Select Committee opened a new inquiry into drugs.
Our response focusses on the impact of drug use in England, particularly drug-related deaths, and aspects of the government's 10-year Drug Strategy that relate specifically to treatment and recovery.
We highlight the three-year commitment to additional funding ends in 2025, the need for a clearer approach to tackling stigma, and the importance of support for families.
Drug and alcohol treatment funding for 24/25 has been announced in sufficient time for planning next year's services. However we are concerned that some areas
Read our submission The Advisory Council on the Misuse of Drugs (ACMD) has issued a call for evidence around drug use in ethnic minority groups.
Read the report "The government will only achieve value for money if it builds on the initial momentum of the new strategy and develops a