The data suggest there are "certain risk groups… where targeted action would be helpful"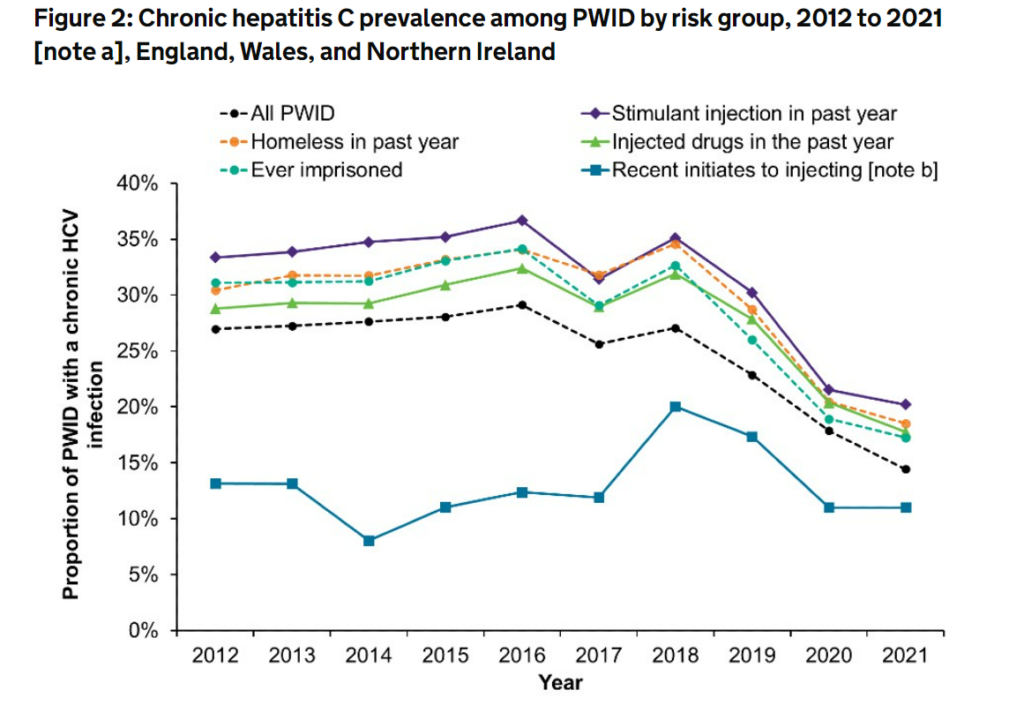 The latest "Shooting Up" report shows a continuing decline in chronic Hep C prevalence. The decline can be seen across most risk groups since 2018, however Hep C prevalence remains higher in some groups, including those injecting stimulants and those reporting homelessness or imprisonment in the last year.
The report states:
"This data suggests that there are certain risk groups, in particular people experiencing homelessness and people who report stimulant injection in the past year, where targeted action would be helpful to ensure continued reductions in HCV prevalence."
Other key areas covered in the report include:
The continuing impact of Covid-19 on people who use drugs and service provision
The record level of fatal and non-fatal overdoses
Changing patterns of psychoactive drug use, particularly an increase in reported injecting of powder cocaine
Drug and alcohol treatment funding for 24/25 has been announced in sufficient time for planning next year's services. However we are concerned that some areas
Read our submission The Advisory Council on the Misuse of Drugs (ACMD) has issued a call for evidence around drug use in ethnic minority groups.
Read the report "The government will only achieve value for money if it builds on the initial momentum of the new strategy and develops a