Latest statistics from Public Health England show a 12 per cent fall over three years in the number of people in secure settings getting help for substance misuse problems. There were 53,193 adults in alcohol and drug treatment in prisons and secure settings in 2018/19 – in 2015/16, there were over 60,000 people in treatment.
There has also been a marked rise in the number of people presenting for treatment with a crack cocaine problem. In 2015/16, 54 per cent of people using opiates also used crack cocaine. This figure has now jumped to 73 per cent.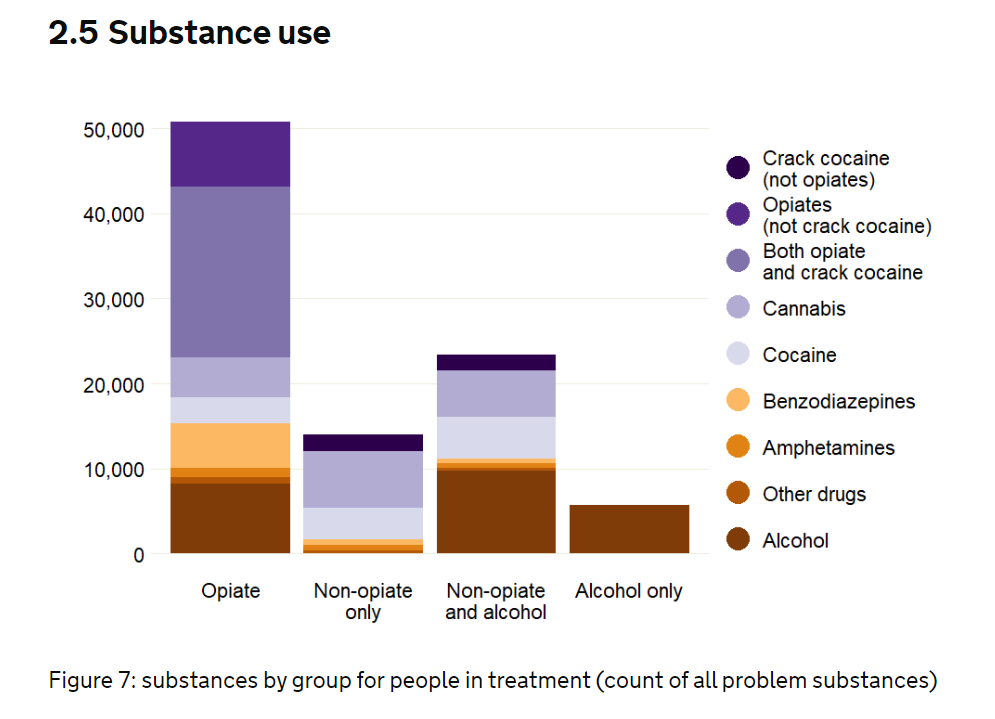 Deaths in treatment have also risen, from 43 deaths in 2017/18 to 54 in the latest year. There has been a small increase in the proportion of previously heroin-dependent prisoners being released with take-home naloxone, but this remains critically low at 17 per cent.