As part of our ongoing series focused on the role of the voluntary sector in supporting people with drug or alcohol problems, we spoke to Tim Sampey, Chief Executive of the charity Build on Belief.
How has the Covid-19 Response Fund supported Build on Belief over the last few months?
The fund was hugely important. We wondered at the beginning of lockdown whether our funding would be secure because contractually we're being paid to run a service that we can't run. As a small charity, our reserves aren't big, so the Covid fund took a huge weight off our shoulders. It helped us pay for our first lot of PPE, which was expensive. And it allowed us to focus our energy on the online programme, knowing we didn't have to worry about how we were going to fund it for a few months. In a small organisation, that sort of stuff is hugely important. And it felt like a validation of what we were doing.
Back in March, under the first national lockdown and all the uncertainty that brought, what were your biggest challenges?
Our biggest challenge was having to close services – in the end, we did it for reasons of duty of care to the staff and volunteer team. And then the decision to move online was a huge challenge, and there were a whole range of things attached to that.
We made the decision very quickly, but nobody knew how to use Zoom! It was quite a challenge teaching people how to do that remotely and to work out how we were going to transfer some of our activities to a digital format. How would we manage peer support groups and exercise classes online? How would we set up a system to let everyone know we'd done it?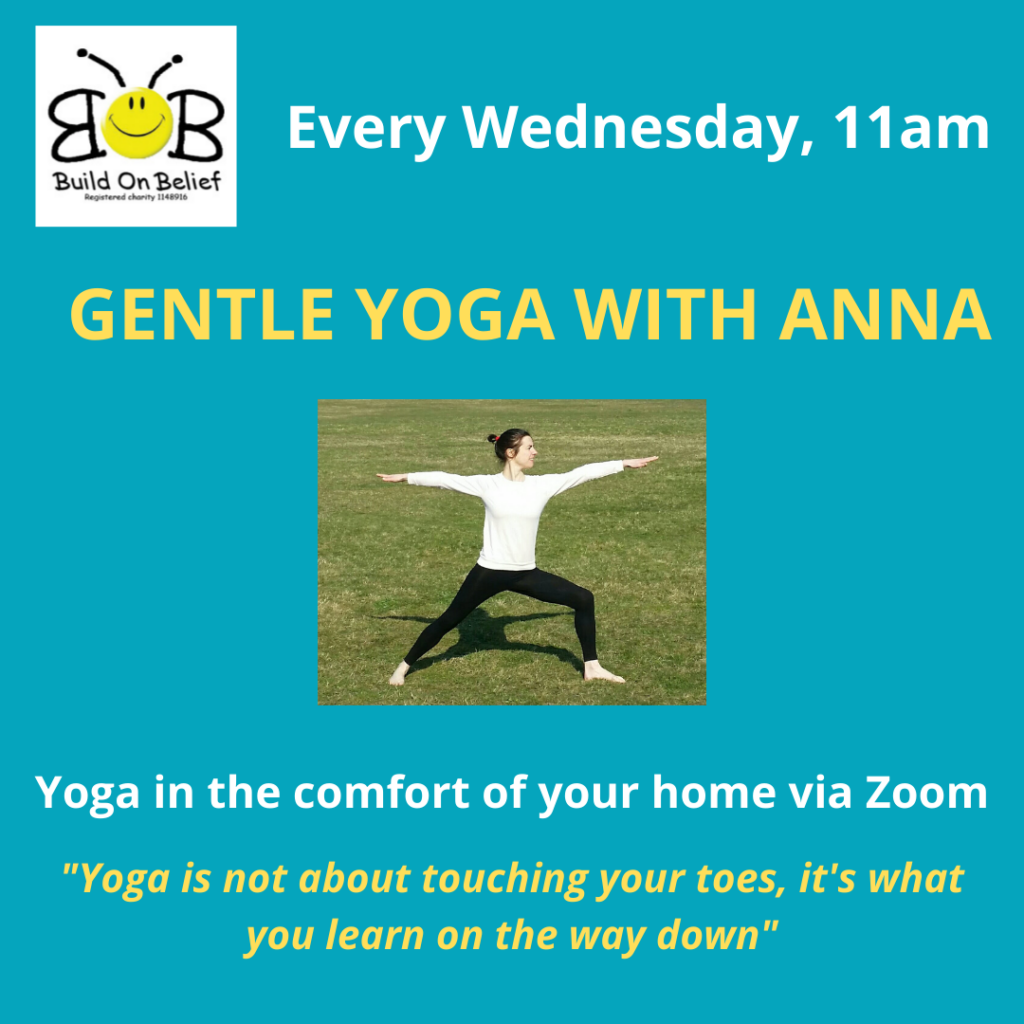 We decided to create an online activities programme based on the activities we had run in our weekend services. It allows people to join peer-to-peer recovery groups; Mindfulness sessions, Yoga, Tai-Chi and Fitness Classes, or a range of creative workshops. The groups are free to use and open to everyone who might find them of benefit. The staff were really keen to do it. It was a massive challenge for some of them and they worked really hard at it.
What's it been like for the people you work with under Covid-19 restrictions? How have they taken to the new online support?
Prior to the lockdown and the need to self-isolate, people would access our weekend services and socialise with their peers, grabbing something to eat and dropping in and out of our wide range of workshops. But since the lockdown many of our volunteers and clients suffered from anxiety. Some lapsed, and some relapsed. And many have struggled with long periods of self-isolation due to underlying health conditions.
But for what we do at Build on Belief, once we worked how to do it, it worked quite well and we got reasonable numbers. Our concern around it was that we were conscious that it only worked for a certain cohort of people – the online stuff was excluding a lot of our clients and we couldn't find a way round that. I think the providers we work with worked quite hard to publicise it amongst their clients – they were quite enthusiastic around us moving online and their support made quite a big difference.
And the feedback we receive from people has at times been overwhelming and has made all our hard work worthwhile. Many like the fact that they can easily access this programme from home without any pressure or the need to use public transport. Once they join the groups of their choice people can connect with their peers and feel less alone, build up a new routine, increase their wellbeing, and, we hope, find new friends from around the country.
Looking back over this incredible period of change and upheaval, what are you most proud of?
I'm proud of the fact that we didn't make anyone redundant and we re-opened our services as fast as we could in a Covid-secure way. And we managed to design and implement and an ever-expanding online service in pretty much two weeks flat. The team spirit and the amount of work that went in to this was massive and I'm very proud we did it so quickly.
There are two things that are really important to me. Firstly, when we entered lockdown the first time round, I think about the fact that nobody at Build on Belief said "I'm not doing it, it's not my job". Nobody said no. And then secondly, when lockdown was re-introduced, I held a consultation with the staff team about keeping the services open – unanimously the staff team and their volunteer teams were insistent that they didn't want to close under any circumstances. And I think both those things are worthy of recognition.
People talk about staff weariness but I think for us it's almost the opposite. When we discussed possibly closing services again during a second lockdown, part of the reason for their wanting to work because it gave them a sense of purpose and human contact.
We're now in the middle of a second lockdown, and running services in a Covid-secure way may continue for a while longer. What are your thoughts or concerns for the future?
I think the creation of the online programme is something we very badly want to keep. It's allowed us to support people during the week, rather than just the weekend. And it's bringing support to people who might not access services in-person, but will access remotely. It's added another string to our bow.
Talking about Covid in a wider sense, I genuinely worry for some of our clients living on benefits, in insecure housing. The level of need among people you'd class as socially deprived is climbing and climbing. We run three food banks now and we're seeing huge numbers of people. So I really worry for people with the long-term impact.
Build on Belief is a peer-led charity running open-access weekend services across London, and a beneficiary of the DCMS/DHSC Covid-19 Response Fund.
Drug and alcohol treatment funding for 24/25 has been announced in sufficient time for planning next year's services. However we are concerned that some areas
Read our submission The Advisory Council on the Misuse of Drugs (ACMD) has issued a call for evidence around drug use in ethnic minority groups.
Read the report "The government will only achieve value for money if it builds on the initial momentum of the new strategy and develops a